We have comprehensive waterproof two-sided trail maps for sale.
Email us to place an order: info@heartofthehighlandstrail.org
Payable by personal check or PayPal.

We also have a limited run of large unfolded maps that go well mounted on a wall.
Please contact us via email for details.

You can also pick up maps at Blackwater Bikes, Canaan Valley National Wildlife Refuge Bookstore, Blackwater Falls State Park,
Canaan Resort State Park, Tucker County Convention & Visitors Bureau (CVB) and The Billy Motel.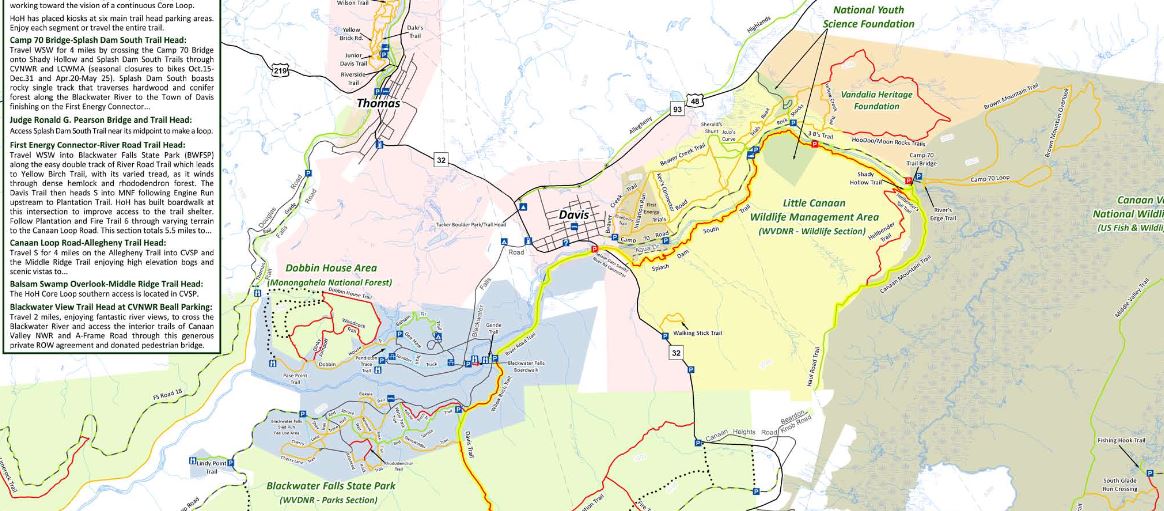 ---
When you buy one of our maps, our nonprofit receives some of that money to build and maintain more trails in Tucker County.

Although we've made progress, Heart of the Highlands Core Loop Trail is not fully complete.
Portions of the trail are still conceptual and in need of funding.
If you enjoy the trails, please consider donating.
Other Maps
Our local partners have maps, too. Use the following trail map links to hike existing trails on our partner properties: